Rio: From Carnival Magic to Tijuca's Breathtaking Views
One of the most visited cities in the Southern Hemisphere, Rio de Janeiro is famous for its beaches, nightlife, samba, and the flamboyant Carnival.
Brazilian Feijoada is a black bean and pork stew that Brazilians often serve topped with farofa, toasted cassava flour. Many call this comfort food the national dish of Brazil.
Copacabana is easily on top of the list of the best beaches in Rio de Janeiro – it is where most visitors make their way to soak in the warmth of the South American tropics, engaging in a host of beach and water sports.
The Floresta da Tijuca National Park is almost 4,000 hectares and is the largest urban forest in the world. Within the forest is the highest peak in Rio de Janeiro, the Pico da Tijuca. At 1,022 meters high, it offers spectacular views of the city.
Street parades, blocos, and bandas take place throughout the city of Rio during Carnival, the most famous and largest carnival celebration in the world. There can be more than 2 million people celebrating on the streets per day.
Take a cable car up Sugarloaf Mountain, a 396m-tall mountain located on a peninsula between Copacabana and Botafogo. Take in breathtaking views of the city and the ocean when you're at the top.
Remember, staying informed about potential health risks and taking necessary precautions can help ensure a safe and enjoyable trip to Rio de Janeiro. It's crucial for travelers to be aware of the potential risk and take necessary precautions to protect themselves from pneumococcal disease.
What is Pneumococcal Disease?
Pneumococcal disease is caused by bacteria called Streptococcus pneumoniae (pneumococcus). 
People with pneumococcal disease can spread the bacteria to others when they cough or sneeze.
How to Prevent Pneumococcal?
Prevention of Streptococcus Pneumonia includes practicing good hygiene, such as regular hand washing, covering mouth and nose when coughing or sneezing, maintaining a healthy lifestyle, such as regular physical activity, eating healthy and avoiding tobacco smoke. 
Is Pneumococcal Vaccine Necessary?
Pneumococcal disease occurs around the world but is more common in low- and middle-income countries where fewer people get vaccinated against pneumococcal disease.
The vaccine is highly effective in reducing the risk of pneumococcal infections, including pneumonia, meningitis, and bloodstream infections.
Vaccination before traveling may depend on the prevalence of pneumococcal disease at your destination and any specific risk factors associated with your travel plans.
To find out if your destination(s) require the Pneumococcal vaccine, consult a Rockdoc Travel Medicine Professional here.
We have made every effort to ensure the accuracy and reliability of the provided information, however, it is not feasible for us to update daily. Please book a virtual consultation with one of our Travel Medicine Professionals for current, personalized advice and answers to any questions you may have.
Is Pneumococcal Serious Disease?
Symptoms of Streptococcus Pneumonia may include:
Pneumonia: Cough, difficulty breathing, chest pain, rapid breathing, high fever, chills, fatigue, and in severe cases, bluish discolouration of the lips or nails

Meningitis: Severe headache, high fever, neck stiffness, sensitivity to light, confusion, nausea, vomiting, and in some cases, a rash

Sinusitis: Facial pain, nasal congestion, thick nasal discharge, headache, cough, and fever

Otitis media (ear infection): Ear pain, ear drainage, difficulty hearing, and in infants, fussiness and tugging at the ear

Bacteremia (bloodstream infection): Fever, chills, rapid breathing, rapid heart rate, confusion, dizziness, and in severe cases, a rash or low blood pressure
In severe cases, pneumococcal disease can cause hearing loss, brain damage, or death.
Pneumococcal Disease Fast Facts
Anyone can get pneumococcal disease. Young children and older adults are at increased risk. Certain medical conditions and other risk factors can put people at increased risk.
Pneumococcal disease is not a cold or the flu, you can get it at any time of the year.
Not all individuals with Streptococcus pneumoniae infections will experience all the symptoms.
Before you travel to Rio de Janeiro, be sure to book a consult with a Rockdoc Travel Health Professional. Our health professionals will, determine your risk, immune status, and provide next steps to ensure you are protected against pneumococcal disease, and all other travel-related illnesses. 
For optimal results, it's best to have your travel medical consultation 4 to 6 weeks before your trip. This allows vaccines to take effect, as some may need multiple doses. For unexpected last-minute trips we'll customize recommendations based on your available time before you leave.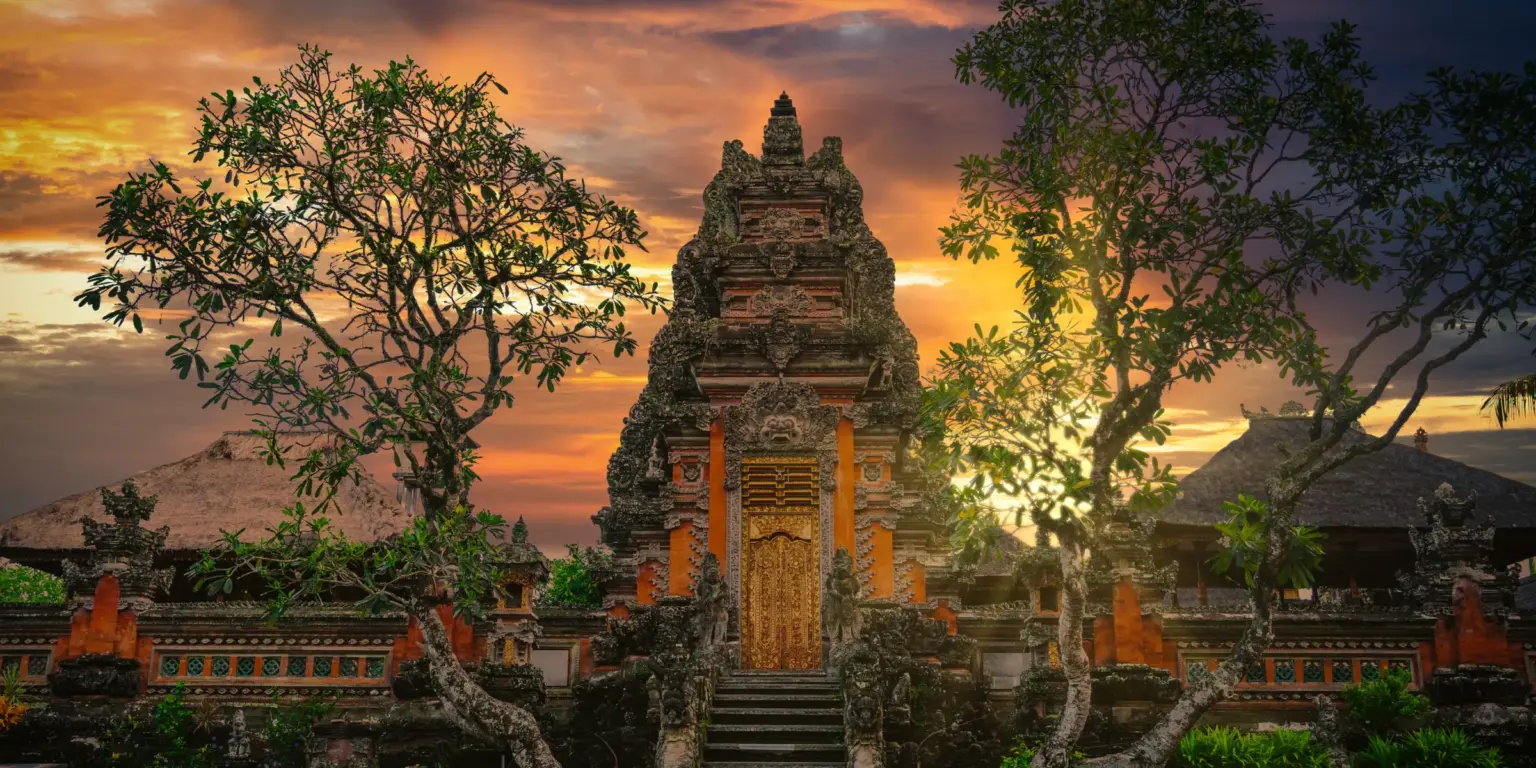 Known for its sheer natural beauty of looming volcanoes and lush terraced rice fields, Bali exudes peace and serenity.
Read More »