Explore, Discover, Escape: Embracing Beautiful Bali
Known for its sheer natural beauty of looming volcanoes and lush terraced rice fields, Bali exudes peace and serenity.
Bali has two active volcanoes; Mount Batur standing at over 1,700 meters tall and Mount Agung which is 3,000 meters tall. Hiking up these mountains will give you a stunning view of the island.
The real Bali swing is a popular tourist attraction. Visitors experience the thrill of swinging high above the lush landscapes while taking in breathtaking panoramic views of the surrounding rice terraces, jungles, and river valleys.
Bali is part of the Coral Triangle which hosts an astonishing amount of marine life. Over 2000 different types of reef fish and 75% of the world's coral species are found here. 
Interact with long-tailed macaques in their natural habitat in the peaceful ambiance of Bali's lush forests. The Sacred Monkey Forest Sanctuary is home to over 1,200 monkeys!
The Bali rice terraces offer outstanding landscape views. Rice paddies are part of the people's heritage. One of Bali's top examples is Jatiluwih, recognized by UNESCO in its World Cultural Landscapes list.
While visiting one of the many attractions in Bali can be an unforgettable experience, it may increase your exposure to Japanese encephalitis. It is crucial to take appropriate preventive measures, such as using insect repellent, wearing protective clothing, and strongly considering vaccination, to mitigate your risk.
What is Japanese Encephalitis?
Japanese encephalitis (JE) is a viral infection primarily transmitted through the bite of infected mosquitoes, particularly in rural agricultural areas of Asia. 
How to Prevent Japanese Encephalitis?
Prevention of Japanese encephalitis includes wearing long-sleeve clothing to minimize mosquito bites, avoiding outdoor activities and staying in accommodations with air conditioning, mosquito screens or bed nets. Consideration for the time of your trip may be important as Japanese encephalitis transmission occurrences may vary seasonally. For prolonged visits to endemic countries, vaccination for Japanese encephalitis is recommended based on risks and potential for infection.
Is Japanese Encephalitis Vaccine Necessary?
The Japanese encephalitis (JE) vaccine provides effective protection against the virus and is recommended for individuals traveling to or residing in areas where JE is endemic or poses a significant risk. The vaccine stimulates the immune system to produce antibodies that can neutralize the JE virus, reducing the likelihood of infection and subsequent illness. It is typically administered in a series of doses, 2 dose primary series with a booster shot recommended 1-2 years after for long-term immunity.
Japanese encephalitis (JE) vaccination is recommended for travelers:
Relocating to an area with JE
Extended stays (ie. 1+ month) in areas with JE
Frequent travel to areas with JE
Consider JE vaccination if:
Participating in activities that increase risk of infection, such as visiting rural areas, hiking or camping, or staying in ill-equipped accommodations 
Going to areas with JE who are uncertain of their activities or duration of stay
To find out if your destination(s) require the Japanese Encephalitis vaccine, consult a Rockdoc Travel Medicine Professional here.
We have made every effort to ensure the accuracy and reliability of the provided information, however, it is not feasible for us to update daily. Please book a virtual consultation with one of our Travel Medicine Professionals for current, personalized advice and answers to any questions you may have.
Is Japanese Encephalitis Serious Disease?
Symptoms of Japanese Encephalitis include:
Fever
Headache
Fatigue
Nausea and vomiting
Stiff neck
Seizures
Confusion or altered mental state
Muscle weakness or paralysis
Tremors
Coma (in severe cases)
Not all individuals infected with Japanese encephalitis virus develop symptoms, and in some cases, infections may cause only mild symptoms or go unnoticed.
In severe cases, Japanese encephalitis can lead to long-term neurological complications or be fatal. If you experience any concerning symptoms, it is crucial to seek medical attention promptly. 
Japanese Encephalitis Fast Facts
Japanese encephalitis virus (JE) is a flavivirus related to dengue, yellow fever, and West Nile viruses, and is spread by mosquitoes.
JE is the main cause of viral encephalitis in many countries of Asia with an estimated 68 000 clinical cases every year.
There is no cure for the disease. Treatment is focused on relieving severe clinical signs and support to the patient. 
Safe and effective vaccines are available to prevent JE. Before you travel to Bali, be sure to book a consultation with a Rockdoc Travel Health Professional. 
Rockdoc will determine your risk, immune status, and provide next steps to ensure you are protected against Japanese encephalitis and all other travel-related illnesses. Online bookings and virtual appointments, Canada-wide, make it easy and convenient for you to stay safe while you travel. 
For optimal results, it's best to have your travel medical consultation 4 to 6 weeks before your trip. This allows vaccines to take effect, as some may need multiple doses. For unexpected last-minute trips, we'll customize recommendations based on your available time before you leave.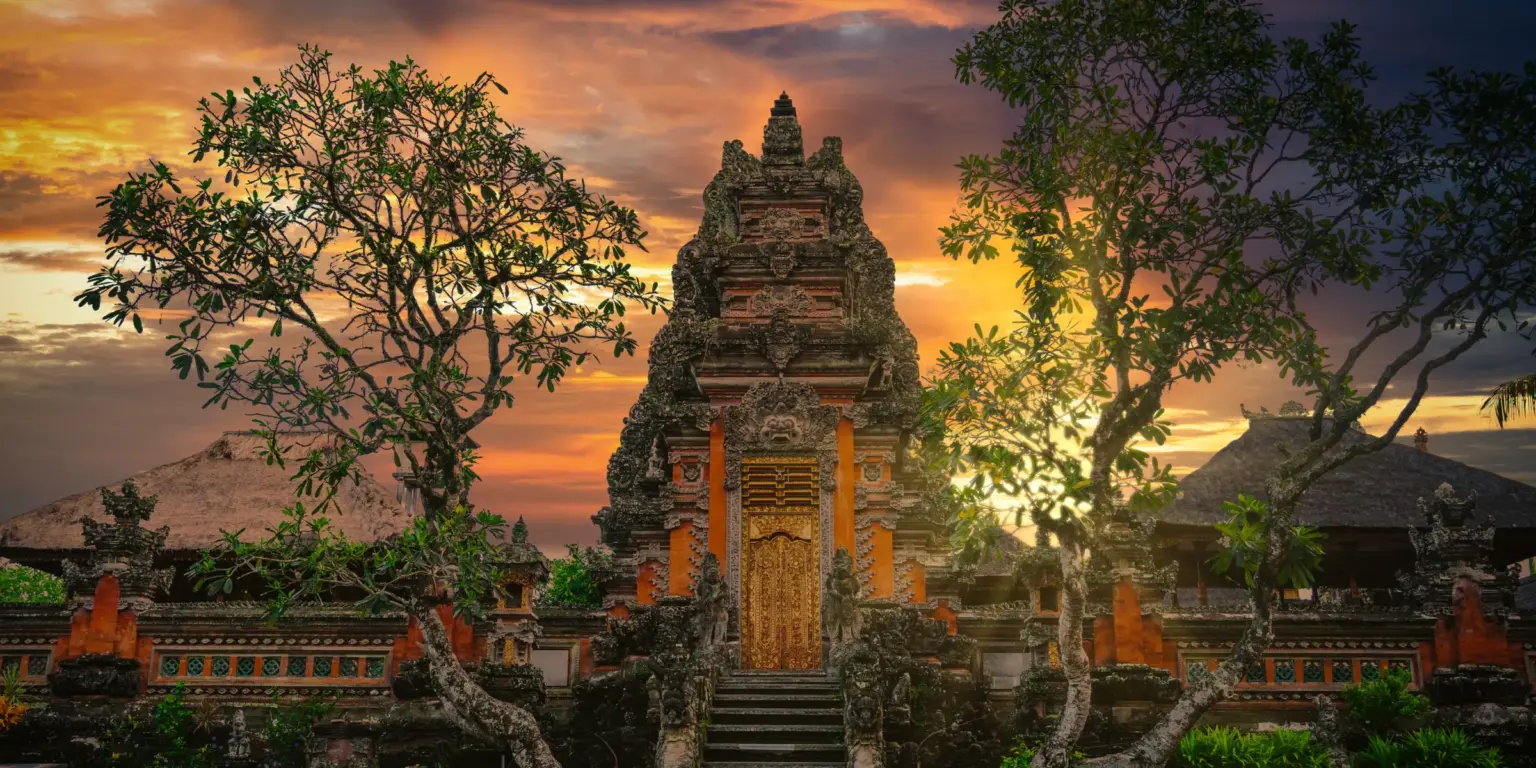 Known for its sheer natural beauty of looming volcanoes and lush terraced rice fields, Bali exudes peace and serenity.
Read More »