Wonders of Panama - From Tropical Rainforests to Modern Marvels
Radiating with life, full of authenticity where old and new worlds coexist, and metropolitan landscapes live in harmony with wild, untamed rainforests.
On the Pacific Coast of Panama, you can find the best surfing spots. Santa Catalina is a fishing village turned surf town. World class waves attract surfers and beachgoers from all over the world.
Casco Viejo is a UNESCO World Heritage site and the trendiest area in town. With stunning colonial mansions, numerous art galleries and a bursting foodie scene, this small neighbourhood is an absolute must-see.
Metropolitan Natural Park is the city's only wildlife preserve, and the only tropical forest to serve as a public recreational park for a metropolitan area. Home to 227 bird species, 45 mammals, 36 kinds of snakes and 14 kinds of amphibians. You can also see 284 plant species and trees that reach between 100 and 115 feet high.
Miraflores Locks gives you the best view of the canal. The visitor center has a terrace on ground level and bleachers on the 1st level for observing the Canal's operations. It is the ideal place for photos.  
Deep in the heart of the rainforest, you can find The Emberá Village. Visiting the Emberá Village will give you a chance to visit an indigenous community, learn about their beliefs and share a traditional meal. Learn about their deep respect for their rivers and forests as they believe that everything in nature has a spirit.
Staying informed about potential health risks and taking necessary precautions can help ensure a safe and enjoyable trip to Panama. It's crucial for travelers to be aware of the potential risk and take necessary precautions to protect themselves from travel related diseases.
Zika is a viral infection caused by the Zika virus, which is primarily spread through the bite of infected mosquitoes. Although the virus is primarily transmitted by mosquitoes, it can also be passed on through sexual contact, blood transfusion, and from mother to child during pregnancy. The Zika virus gained worldwide attention during outbreaks in 2015 and 2016, particularly in South and Central America. 
When a mosquito carrying the Zika virus bites a person, the virus enters their bloodstream and begins to multiply. From there, it can spread to various body tissues, including those found in the brain and neural tissues. This is why the virus is associated with neurological complications, particularly in developing fetuses. 
 
Zika has been reported in various parts of the world, but it is most prevalent in tropical and subtropical regions. The largest outbreaks of Zika virus occurred in South and Central America, particularly in Brazil, during 2015 and 2016. Other countries in the Americas, such as Colombia, Venezuela, and Mexico, also experienced significant outbreaks during that time. Outside of the Americas, Zika has been reported in parts of Africa, Asia, and the Pacific Islands.  
The greatest concern associated with Zika is its potential to cause birth defects in babies born to mothers infected during pregnancy. The virus can lead to a condition called microcephaly, which is characterized by an abnormally small head and incomplete brain development. Other neurological conditions, such as vision and hearing problems, can also occur. Zika can also cause Guillain-Barré syndrome, a rare neurological disorder that can lead to muscle weakness and paralysis.
Preventing mosquito bites is the best way to reduce the risk of contracting Zika. This includes using insect repellents, wearing long-sleeved shirts and long pants, staying in places with air conditioning or window screens, and removing standing water where mosquitoes can breed. It's also important to practice safe sex, especially if you or your partner have recently traveled to an area with Zika transmission. Pregnant women are advised to avoid traveling to Zika-affected regions. 
Currently, there is no specific antiviral treatment for Zika. Most individuals infected with Zika virus recover on their own within a week, with supportive care such as rest, fluids, and over-the-counter pain relievers to alleviate symptoms. If you suspect you have Zika, it's important to seek medical advice, particularly if you are pregnant or planning to conceive. Pregnant women with Zika may require specialized monitoring and care to ensure the health and well-being of both the mother and the unborn child.
Connect with your Rockdoc Travel Medicine Professional here to book a consultation to discuss your trip and obtain the prescription and vaccinations to travel with peace of mind. 
We have made every effort to ensure the accuracy and reliability of the provided information, however, it is not feasible for us to update daily. Please book a virtual consultation with one of our Travel Medicine Professionals for current, personalized advice and answers to any questions you may have.
Common signs and symptoms for Zika include:
Fever

Rash

Joint and muscle pain

Headache

Conjunctivitis (red eyes)
These symptoms typically last for a few days to a week and are usually not severe enough to require hospitalization
Most people infected with Zika virus do not experience any symptoms or may only have mild symptoms, however pregnant women and their unborn babies are at the highest risk for complications associated with Zika. 
Zika has been reported in various parts of the world, but it is most prevalent in tropical and subtropical regions.
The greatest concern associated with Zika is its potential to cause birth defects in babies born to mothers infected during pregnancy.
Zika virus is transmitted primarily by Aedes mosquitoes, which bite mostly during the day.
Before you travel to Panama, be sure to book a consult with a Rockdoc Travel Health Professional. Our health professionals will, determine your risk, and provide next steps to ensure you are protected against travel-related illnesses.
For optimal results, it's best to have your travel medical consultation 4 to 6 weeks before your trip. This allows vaccines to take effect, as some may need multiple doses. For unexpected last-minute trips we'll customize recommendations based on your available time before you leave.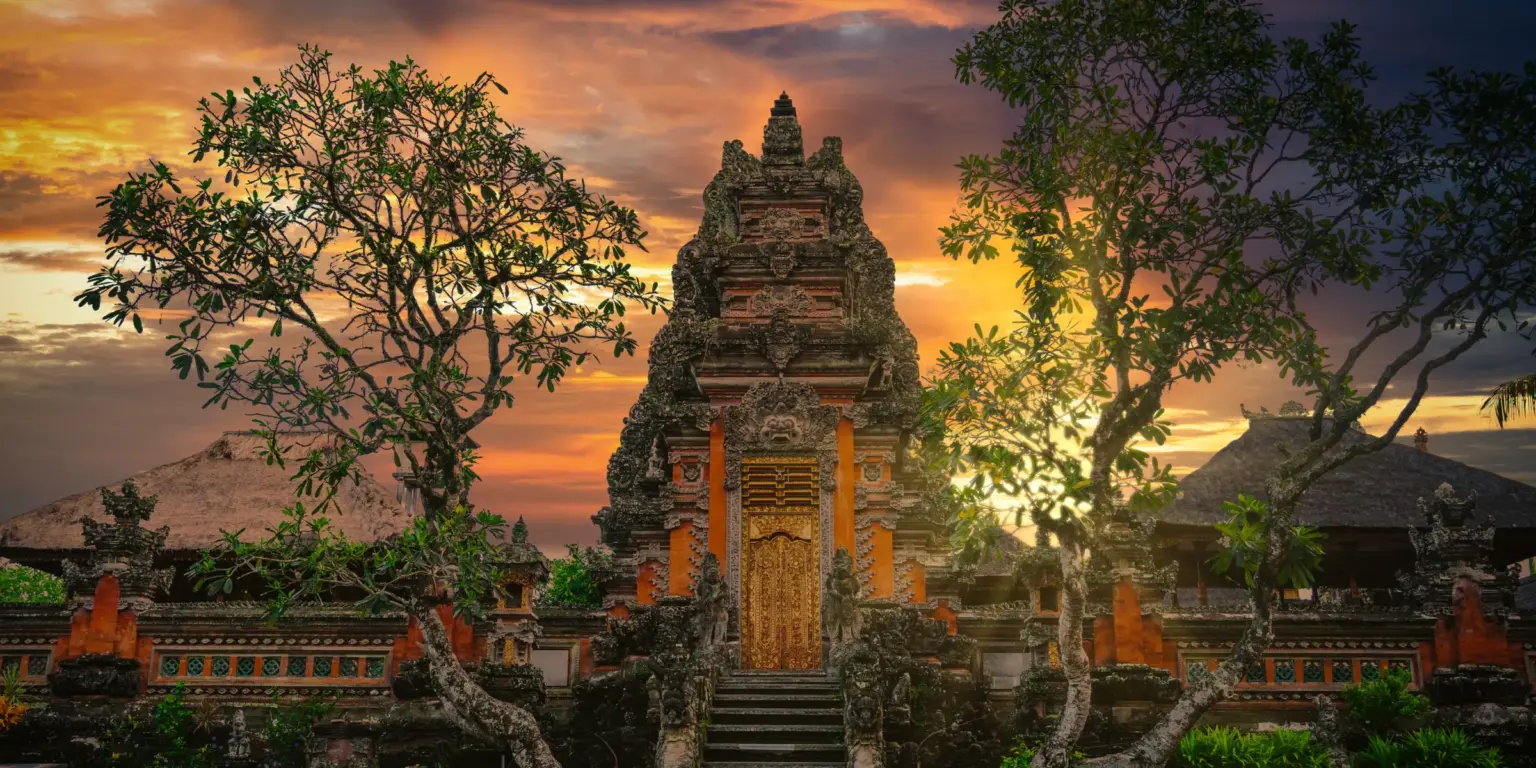 Known for its sheer natural beauty of looming volcanoes and lush terraced rice fields, Bali exudes peace and serenity.
Read More »