Captivating Puerto Vallarta: Sun, Sea, and Culture
Nestled on Banderas Bay is a charming city rich in natural beauty and cultural heritage.
Banderas Bay is one of the deepest bays in the world. It is also 42 kilometers wide from point to point ranking it the largest bay in Mexico.
Vallarta Botanical Gardens, which is spread out over a 64-acre area, offers a series of jungle hikes and paths you can enjoy through different biomes.
At Los Arcos Marine Park you can snorkel or dive to see colourful reefs and marine animals, such as octopus, clown fish, rays, and lobsters.
One of the favorite local dishes is "Birria", slow-cooked meat, boiled in a spicy sauce that includes cumin, oregano, and ginger. It's served with lime, onions, and the inseparable tortillas.
Puerto Vallarta has a thriving tattoo culture, with several professional and reputable tattoo studios throughout the city, becoming increasingly popular among both locals and tourists in recent years.
When considering a tattoo in Puerto Vallarta or any other destination, it is important to be aware of the potential risk of Hepatitis B transmission. Getting tattoos, piercings, or receiving medical treatment abroad may pose a higher risk.
Hepatitis B is an infectious disease caused by the Hepatitis B Virus (HBV). It is highly contagious and can cause acute or chronic infection, with chronic infection dramatically increasing the risk of liver cancer and other severe liver diseases. Hepatitis B can be transmitted through contact with infected bodily fluids, such as blood and semen.
How to Prevent Hepatitis B?
In addition to vaccination, basic precautions such as avoiding unprotected sex, using sterile needles or syringes when necessary and practicing good hygiene when near infected individuals are essential for preventing hepatitis B. 
Is Hepatitis B Vaccine Necessary?
While hepatitis B can be prevented through a highly effective vaccine, there is no known cure for chronic hepatitis B. This highlights the importance of the hepatitis B vaccine, which is typically administered in three doses over a six-month period, with full protection achieved in more than 90% of recipients. 
To find out if your destination(s) require the Hepatitis B vaccine, consult a Rockdoc Travel Medicine Professional here.
We have made every effort to ensure the accuracy and reliability of the provided information, however, it is not feasible for us to update daily. Please book a virtual consultation with one of our Travel Medicine Professionals for current, personalized advice and answers to any questions you may have.
Is Hepatitis B Serious Disease?
Symptoms of Hepatitis B include:
Fatigue
Nausea
Abdominal pain
Dark urine
Light coloured stool
Jaundice (yellowing of skin and eyes)
Loss of appetite
Joint pain
Fever
Hepatitis B symptoms can range from mild to severe. In some cases, people infected with HBV may not have any symptoms at all.
However, untreated hepatitis B can lead to life-threatening conditions such as liver failure or liver cancer.
Hepatitis can survive outside the body for several days.
During the acute phase of a hepatitis B infection, which can last two to six weeks, the virus is highly active and can be transmitted to others. Symptoms may not be present in this phase.
Chronic hepatitis B can lead to serious complications such as liver cirrhosis (scarring) and liver cancer if left untreated.
The best way to prevent Hepatitis B is through vaccination. Before you travel to Puerto Vallarta, be sure to book a consult with a Rockdoc Travel Health Professional. Our health professionals will, determine your risk, immune status, and provide next steps to ensure you are protected against Hepatitis B, and all other travel-related illnesses.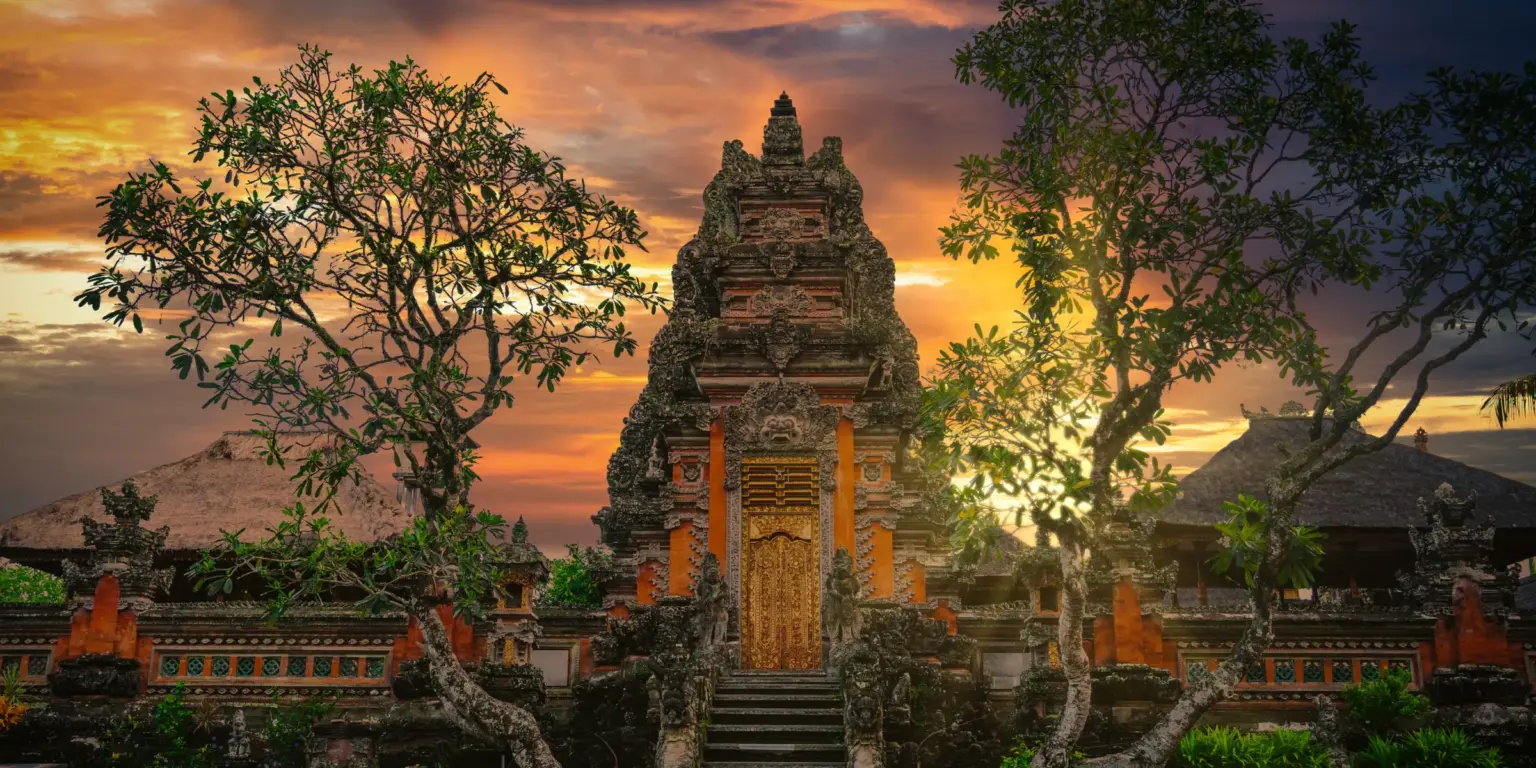 Known for its sheer natural beauty of looming volcanoes and lush terraced rice fields, Bali exudes peace and serenity.
Read More »