Punta Cana, Dominican Republic
VoyageWell: Your Trusted Travel Medicine Resource
Punta Cana Bliss: A Caribbean Escape to Paradise
Punta Cana means "Tips of White Palms" named after the fan-shaped Cana palm leaf in the area.
La Bandera is considered the national dish. It consists of white rice, chicken/beef, and red beans.
Punta Cana is known for its warm and friendly locals who welcome visitors with open arms.
The region is home to several ecological reserves and parks, such as the Indigenous Eyes Ecological Park.
Spread across a lush tropical mountain range, Runners Adventures has one of the longest zip lines in the Caribbean, and the lengthiest in the Dominican Republic!
Remember to enjoy the exciting excursions in Punta Cana but prioritize your safety. Be cautious of the risk of rabies and consider vaccination before traveling. Especially if you plan to participate in activities that involve potential exposure to animals, as rabid dogs and cats are commonly found in the Dominican Republic.
Rabies is a viral disease that affects the central nervous system and is primarily transmitted to humans through the bite or scratch of an infected animal, most commonly dogs.
It is a fatal disease that affects the brain and spinal cord, leading to severe neurological symptoms. Prompt medical attention and vaccination after exposure are crucial to prevent the development of rabies in humans. 
Prevention of Rabies includes vaccinating pets, avoiding contact with stray animals, pre-exposure prophylaxis (PrEP), post-exposure prophylaxis (PEP), and vaccination. 
Is Rabies Vaccine Necessary?
Rabies vaccine is highly effective in preventing the development of rabies after exposure to the virus. The rabies vaccine is administered in a series of injections and is recommended for individuals who have been bitten, scratched, or potentially exposed to the virus through contact with an infected animal. If you are traveling to a region with a high risk of rabies, such as areas where rabies is endemic or where there is limited access to medical care, pre-exposure vaccination may be recommended. This is especially relevant if your travel involves activities that increase the likelihood of encounters with animals, such as wildlife observation, animal handling, or extended outdoor activities.
To find out if your destination(s) require the Rabies vaccine, consult a Rockdoc Travel Medicine Professional here.
We have made every effort to ensure the accuracy and reliability of the provided information, however, it is not feasible for us to update daily. Please book a virtual consultation with one of our Travel Medicine Professionals for current, personalized advice and answers to any questions you may have.
Is Rabies Serious Disease?
Symptoms of Rabies include:
Flu-like symptoms: Fever, headache, fatigue, and general discomfort

Anxiety and agitation: Restlessness, irritability, and nervousness

Pain and tingling: Itching or prickling sensations at the site of the bite or scratch

Hydrophobia: Fear or avoidance of water due to difficulty swallowing and throat spasms

Hallucinations: Seeing or hearing things that are not present

Aerophobia: Fear or avoidance of air or drafts

Photophobia (sensitivity to light)

Paralysis: Gradual paralysis starting from the bite area and spreading throughout the body

Disorientation and confusion:

changes in behaviour

Difficulty swallowing: Swallowing becomes increasingly difficult due to muscle paralysis

Convulsions and seizures: Involuntary muscle movements and seizures.
Symptoms may not appear immediately after exposure to the rabies virus. The incubation period can range from a few weeks to several months.
Immediately contact local public health agencies if you suspect exposure to rabies or experience any unusual symptoms after an animal bite or scratch.
Rabies occurs worldwide, except in Antarctica.
Any mammal (warm-blooded animal) can be infected with rabies.
Children are considered at higher risk as they are more likely to play with animals and are less likely to report bites.
Help keep you and your family safe. There are rabies vaccinations available. Recommendations may vary based on the destination, duration of travel, and the person's vaccination history. Book an online travel medical consultation for peace of mind while abroad.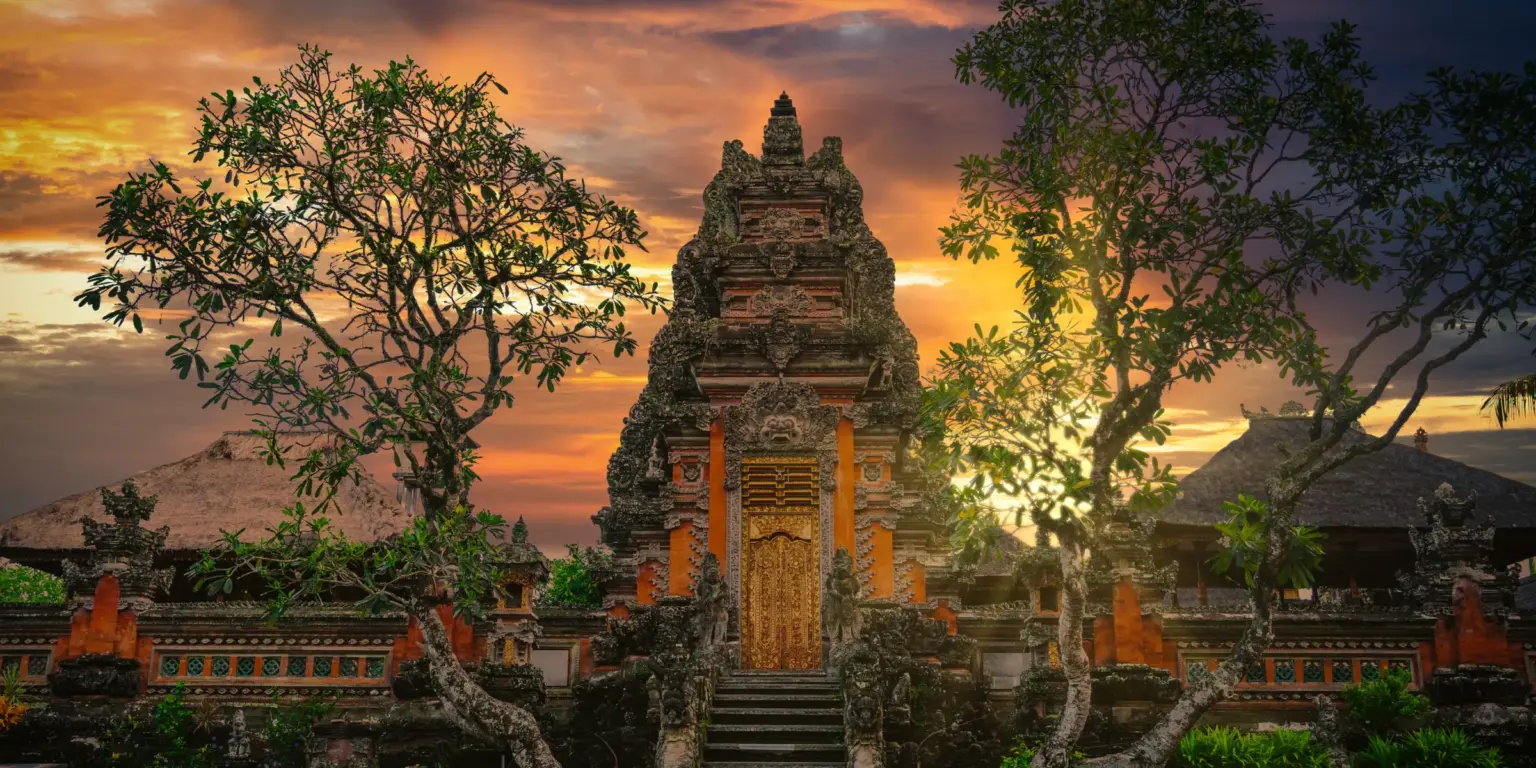 Known for its sheer natural beauty of looming volcanoes and lush terraced rice fields, Bali exudes peace and serenity.
Read More »